Over the years Eden By Design Builders have built many new homes for clients in Mission Beach and South Mission Beach.  Whether you are looking to build on the beautiful beachfront or one of the many very keenly priced blocks of land available we can put you into your new home – budget to luxury – and even our budget range has more affordable luxury than you may imagine.
Scroll down for a small selection of our new home plan options and pricing.
See what some of our latest clients have said:
Hi Glenn and Janelle,
Well first night in our beautiful new home and we are stoked. You and your boys built a beautiful home for us, and , as I said to you today, this was
the first build that I have not been worried about the end result. You had it in hand from the get go, and I never felt any stress at all. We asked you
to "trick the home up" and we have an amazing home. Love that you are such a perfectionist-even though your boys rib you about that-it's the difference between you and our previous 3 builders!  Edenbydesign is perfection! Also, thank you for your lovely gifts-totally unexpected and very gratefully received! We can't thank you and your team enough!
Many thanks for everything!
Ed and Lisa, 16 August 2018
Thanks Glenn and the whole Eden By Design team for our lovely new home at South Mission Beach, we officially moved in a week ago and we are loving every minute of it. As we lived over 5 hours away it was important for us to have a builder that we could trust and rely upon to do a great job and Glenn and the team ticked all these boxes. We were most impressed with the quality of the workmanship and Glenn worked hard with us to achieve a great result and stick to our budget.
We could not be happier and have no hesitations in recommending Glenn and the whole Eden By Design team.
Kim Fisher, 10 October 2017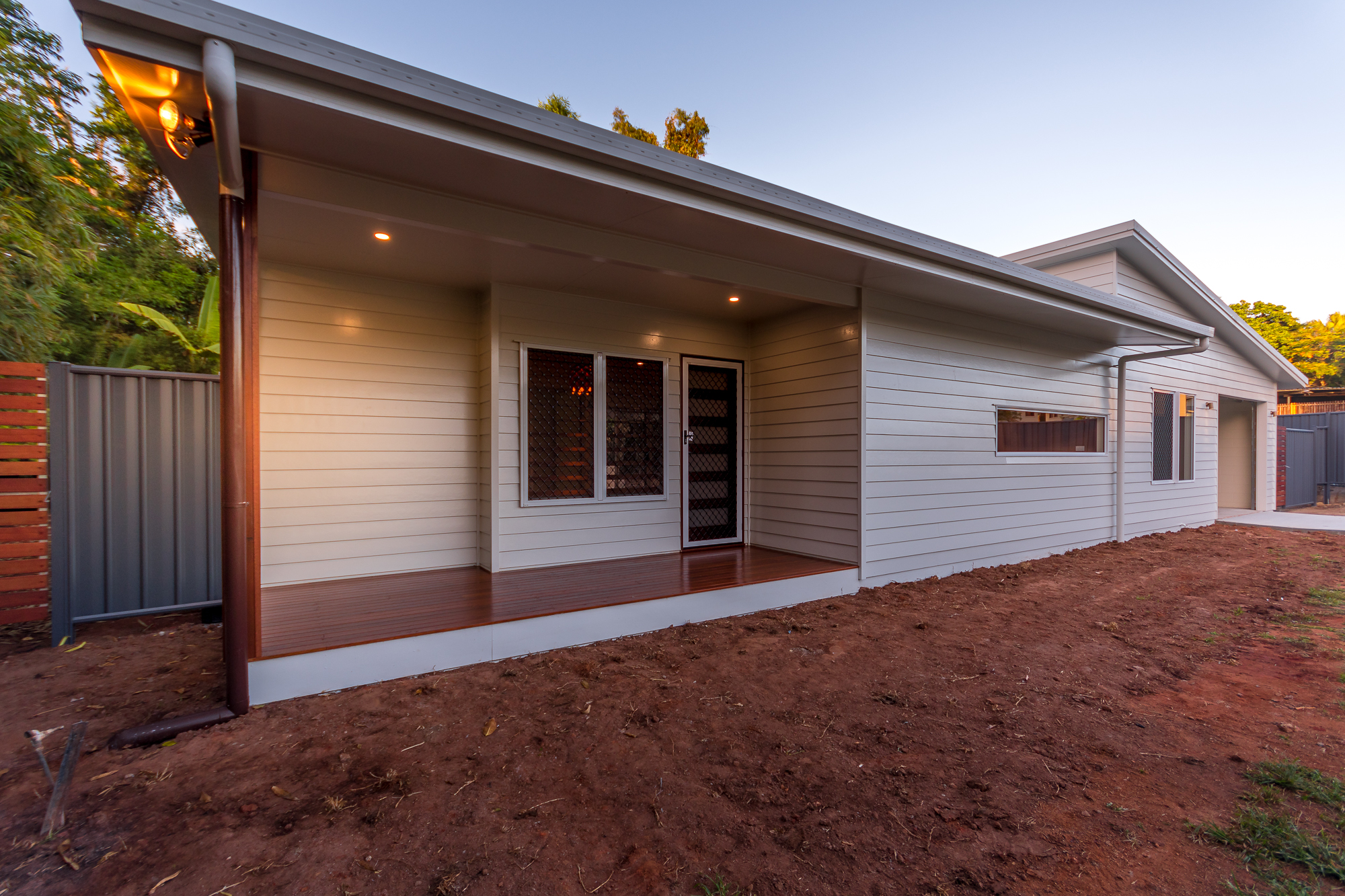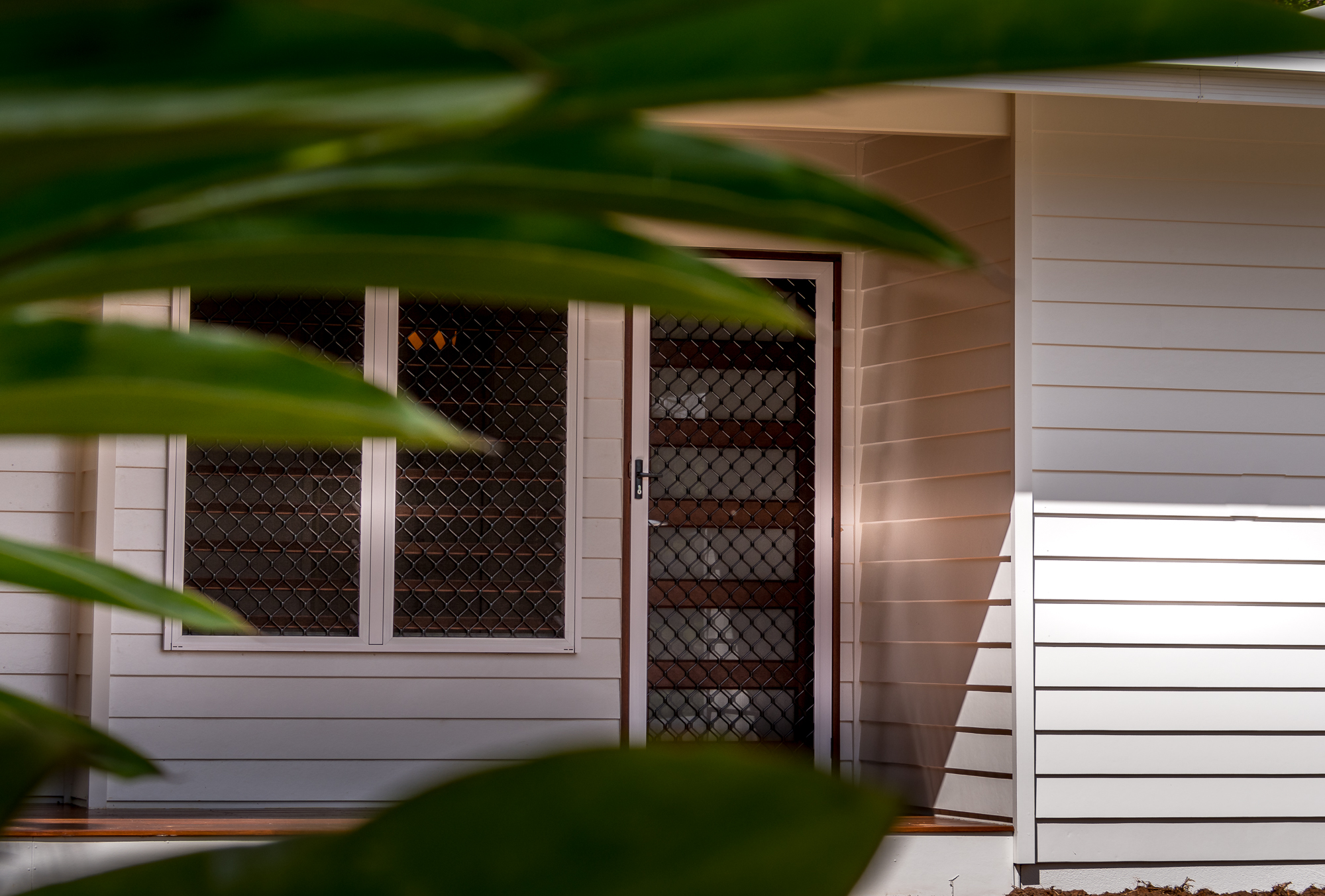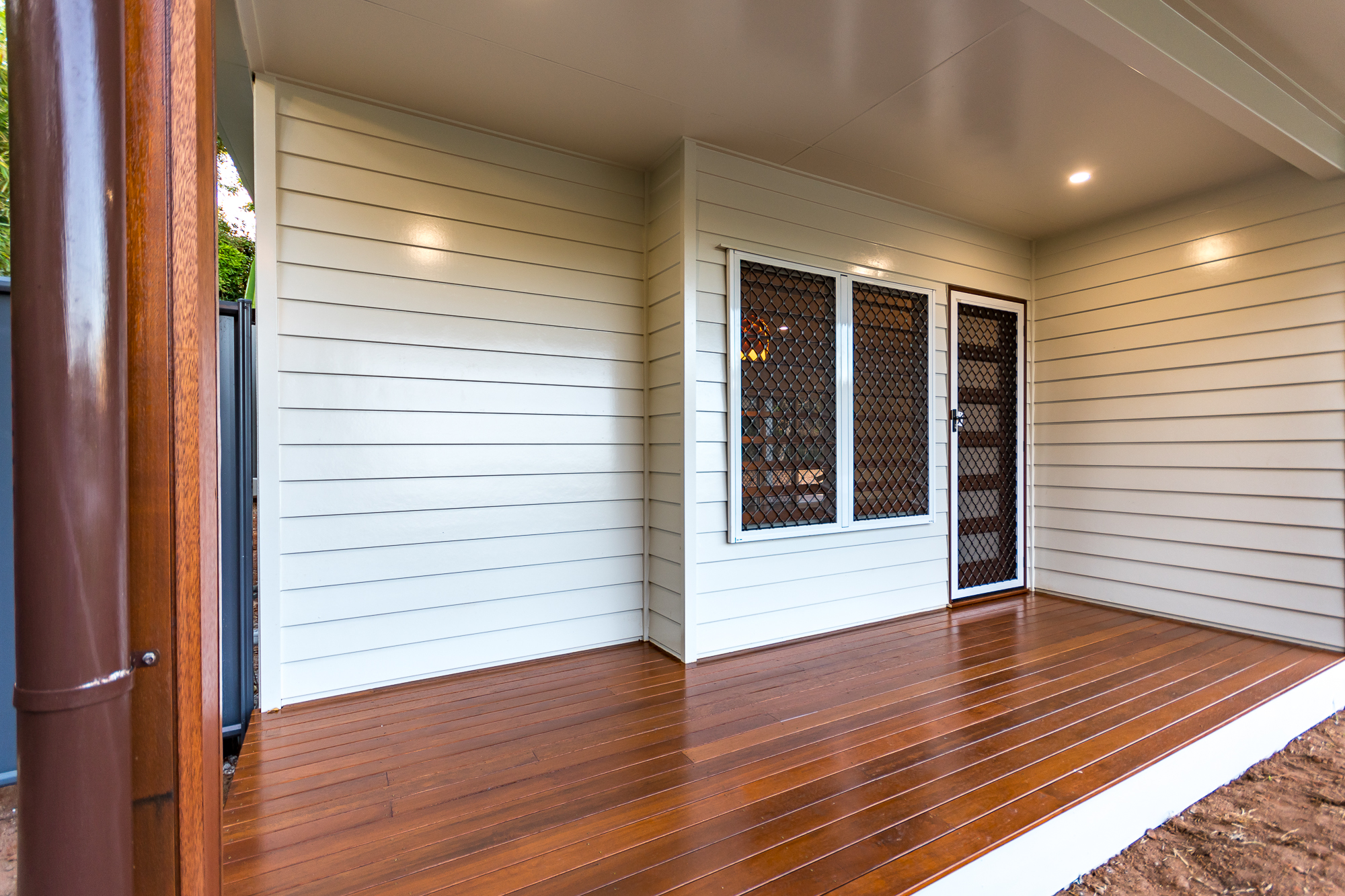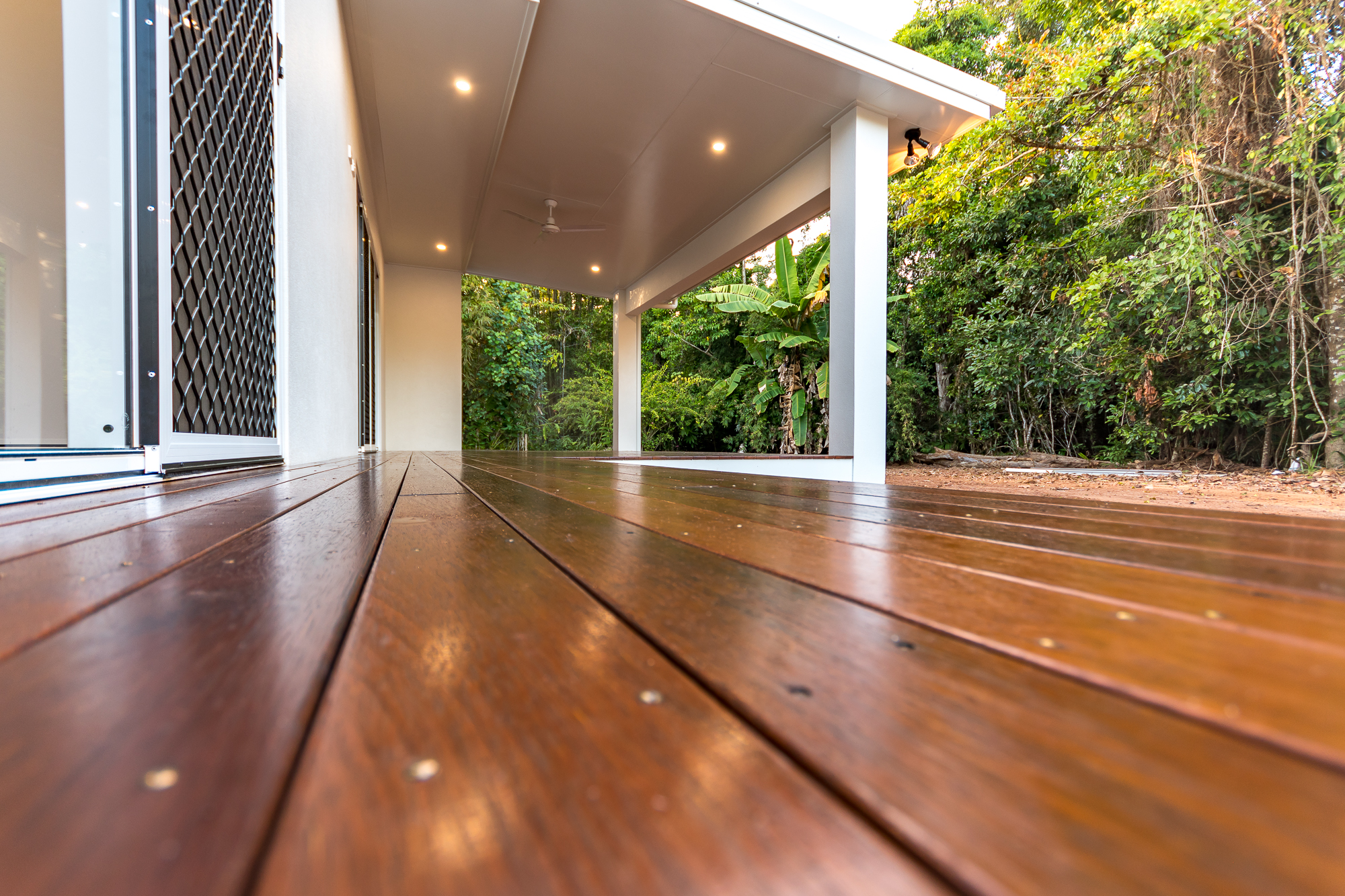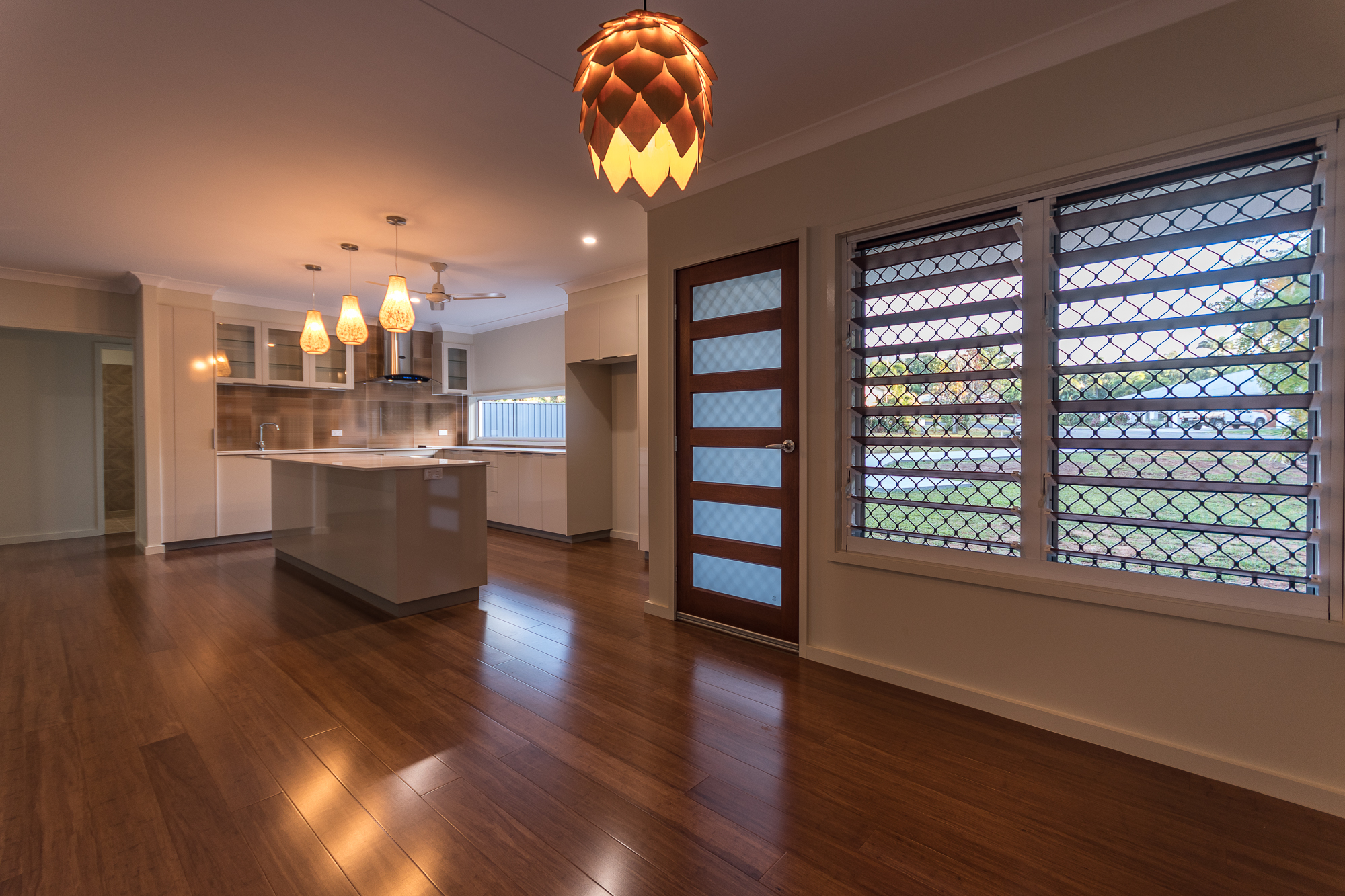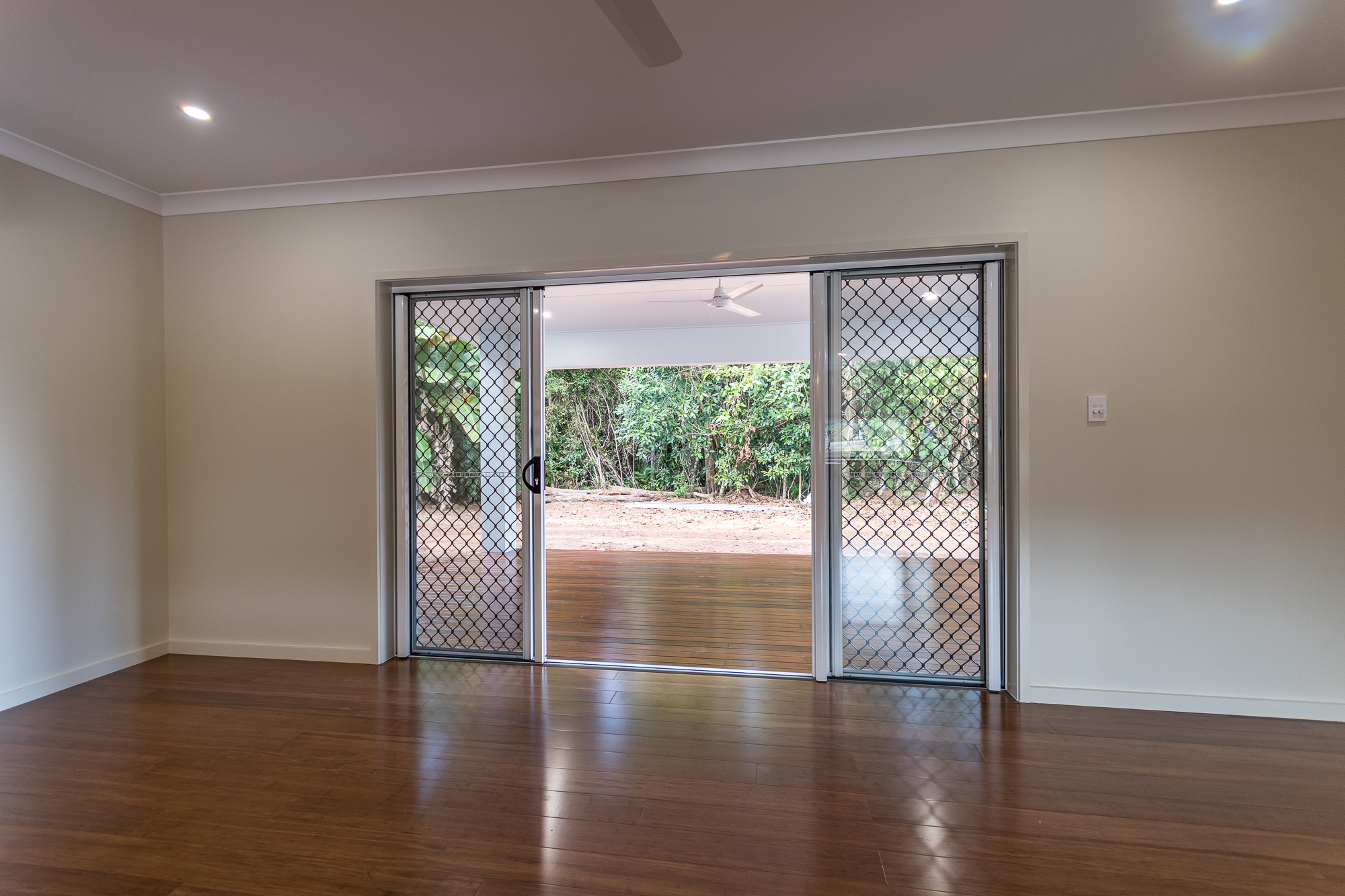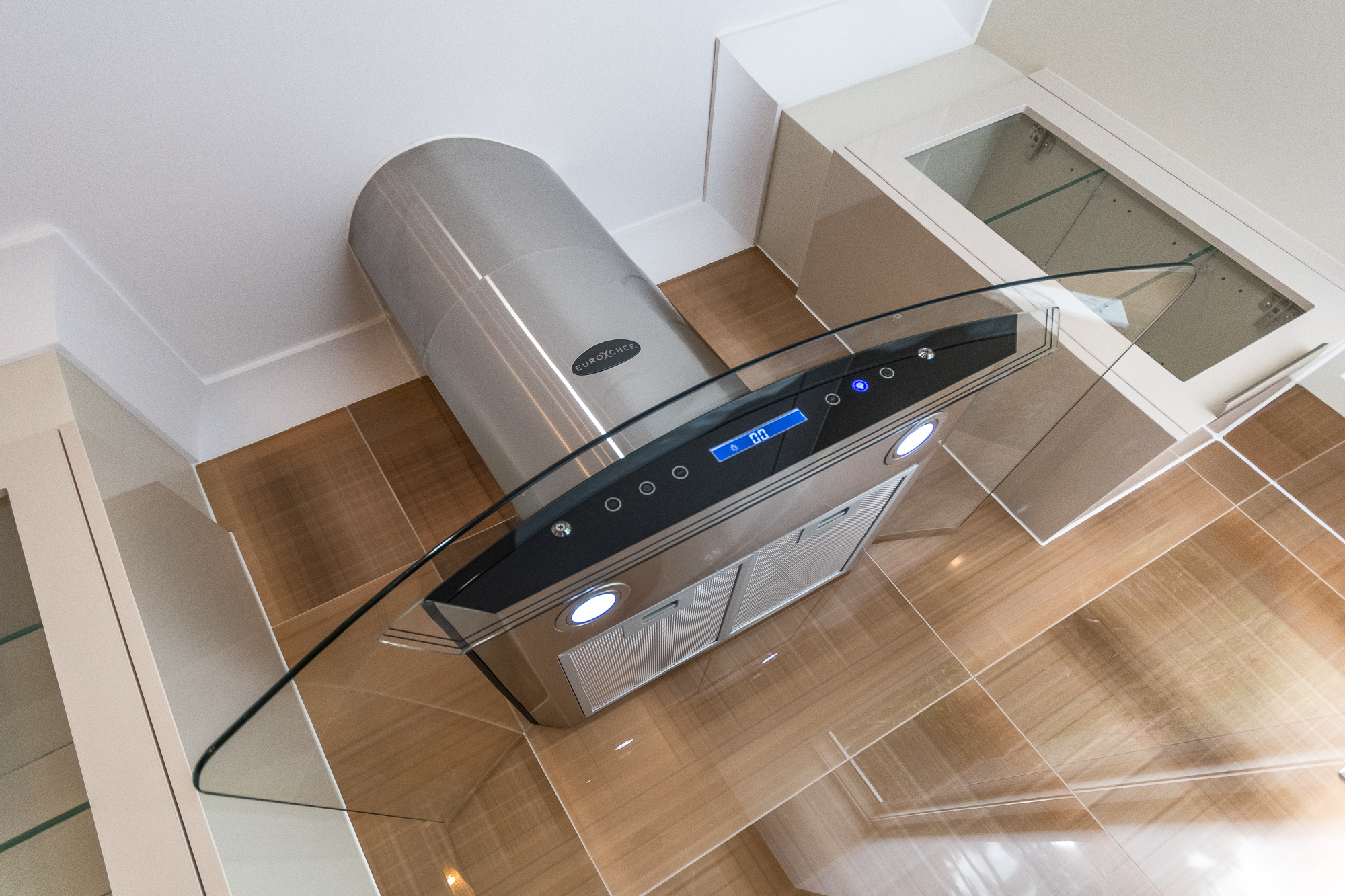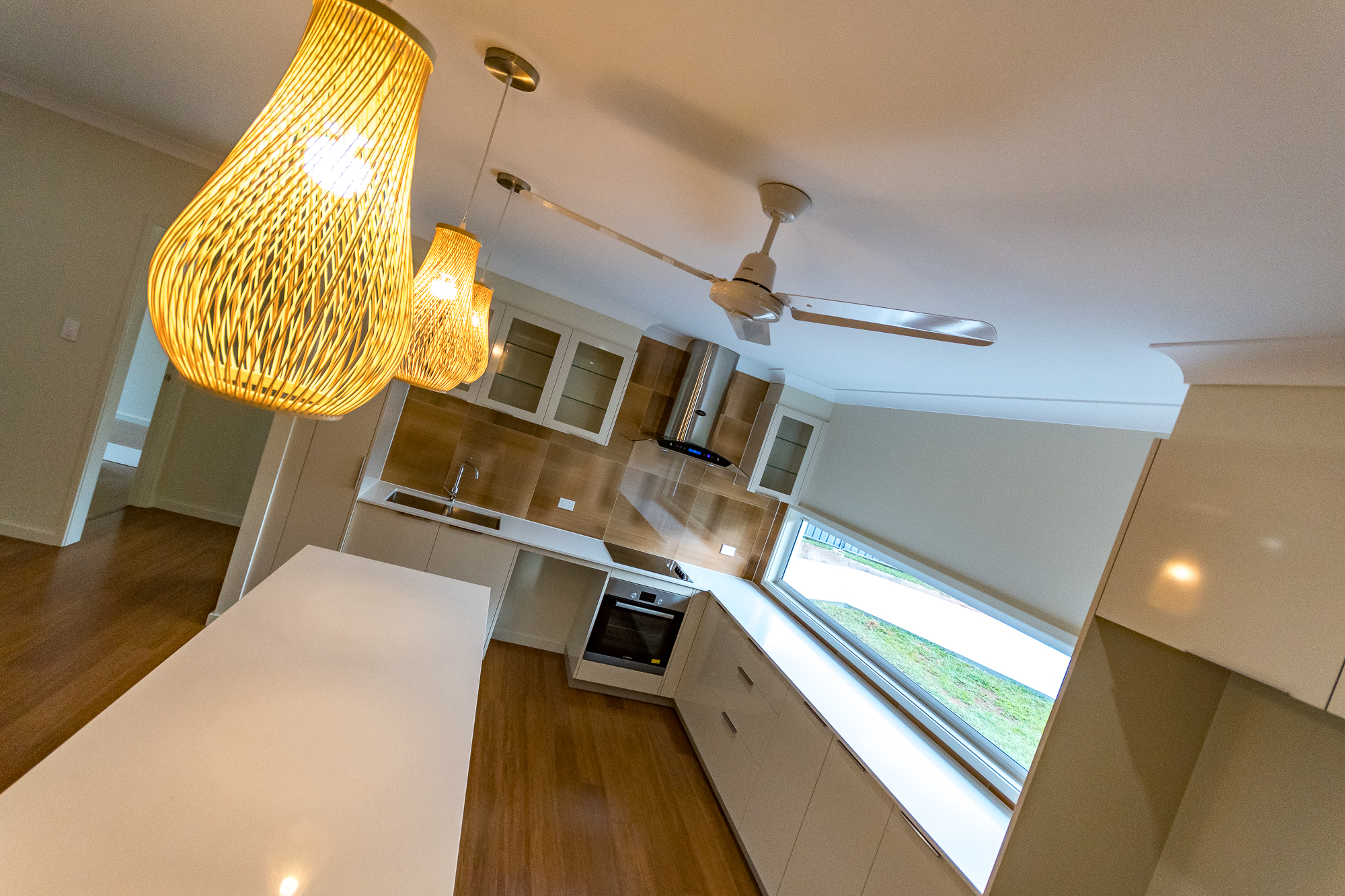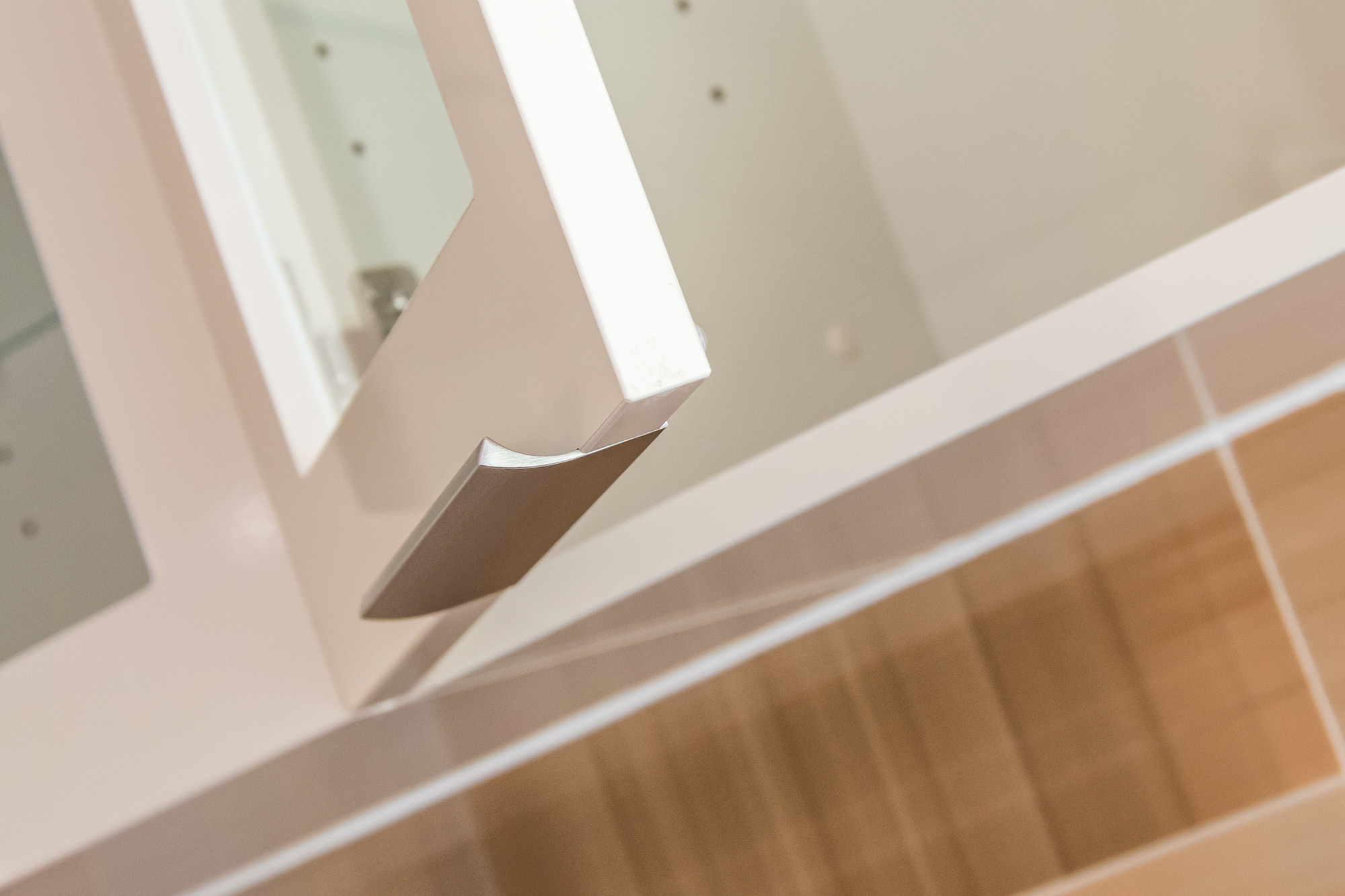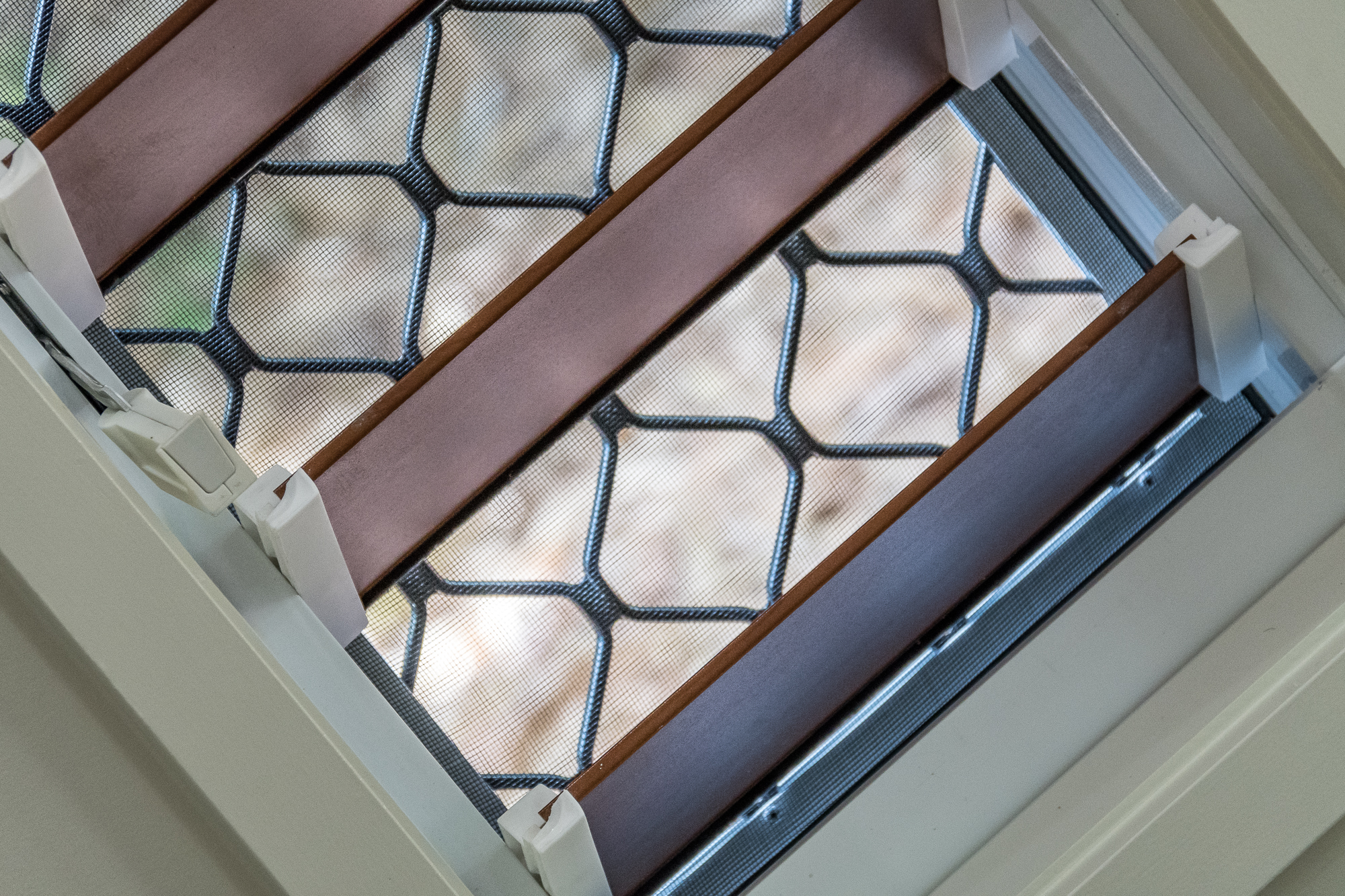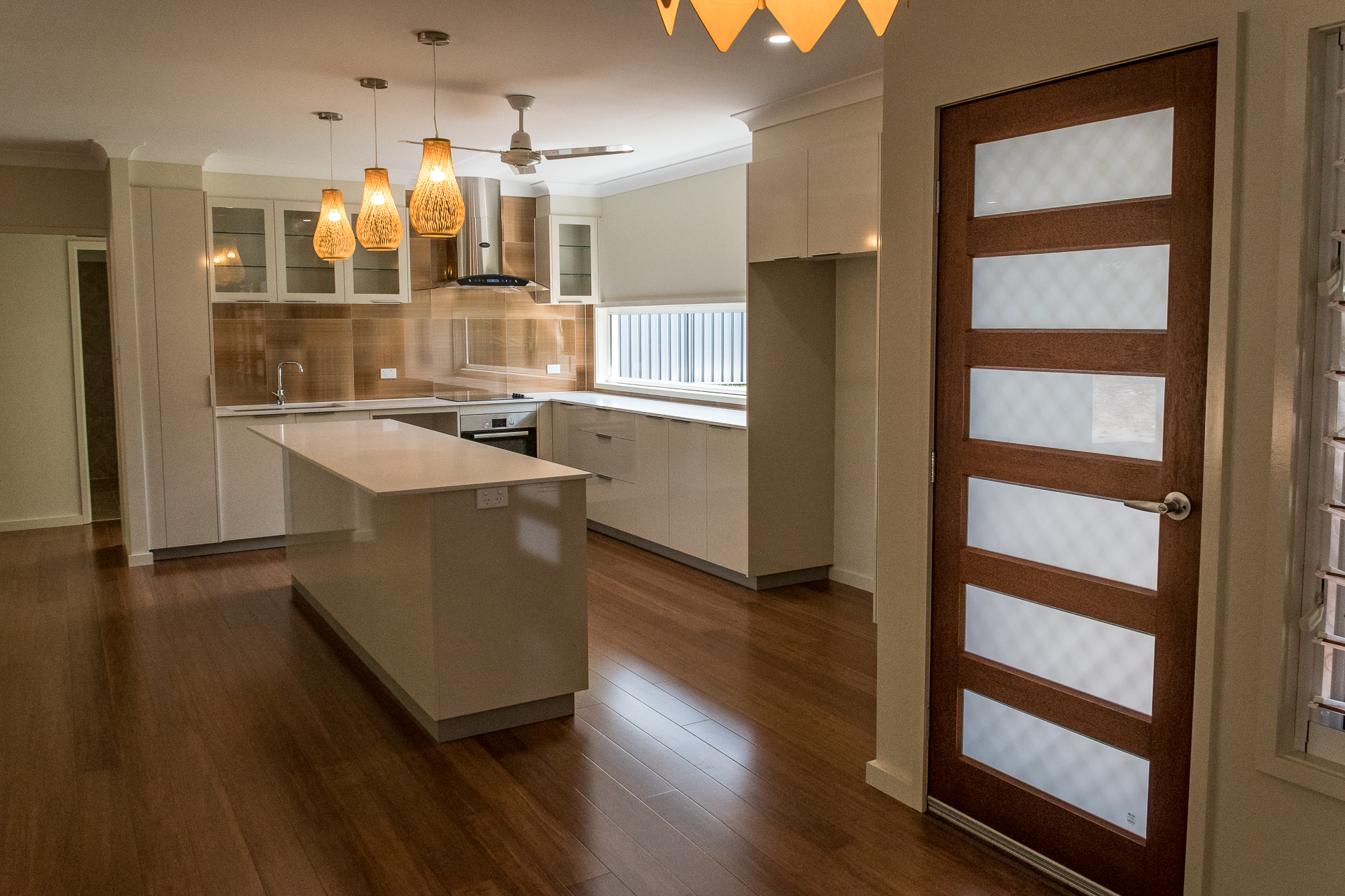 All of our plans are fully customisable. Our standard inclusions are as follows:
Engineered plans and concrete slab

2600mm high block work to living areas

2700mm high block work to garage

Smooth render finish to all external walls and concrete slab base

90mm downpipes

Colorbond roofing materials

60mm anticon roof insulation

Engineered pine fabricated trusses

Metal roof battens

Two-course deep bondbeams

600mm wide level soffits

70mm wide MGP10 treated pine internal wall frames

Internal motive range MOTP3D hollow core doors

External solid flush door

Front pivot door and single frame INFWS6G Corinthian doors

Aluminium powder-coated and sliding external frames with clear glass

Gyprock sheeting to all internal walls (gyprock reveals 3x sides)

Timber sills

Villaboard sheeting to all wet areas

Split-system air-conditioning to living areas

Floor tiles to living areas

Carpet to all bedrooms

TV antenna
2 x Armada 2 C/C Snv 4.5/3 LTR 4 star WHT

2 x shower Boston w/clicklock adjarm 3 star C/P

2 x shower mixer Projix pin level C/p

1 x bath spt Academy 115m 25mm dia C/p

Bath Aruba rectangle 1665mm wht

2 x Basin mixer Projix pin level 4 star C/o

Basin carboni 2 inset 1th V/c O/f WHT

2 x sink Mixer Projix pin lever 4 star C/o

Tub and cab sng poly Cab ss tub tubmasta W/Bp 45 ltr (laundry)

Sink atlantic 1 ¾ bowl 1th 80067 Raymor 1080mm

2 x toilet roll holder Projix B/c

Towel rail dblProjix 600mm B/c

Electrical Fixtures: Westinghouse Stainless Steel Range

Skirting and moulding to all living areas

Fibro 4.5mm sheeting to external ceilings

Standard Laminex kitchen

Foldaline

Gainsborough contractor series lock sets

Standard builders clean

Tiles to 2000mm high in shower recesses only 150mm high skirting to all wet areas

6 year guarantee for waterproofing all wet areas

2 x $750.00 allowance for vanity

2 x 900mm x 600mm mirrors
250 litre electric hot water system

60m exposed aggregate driveway (allowances of concrete $250.00/m3)

Silicone seal to all floor areas

Paint – three coat system, 100% acrylic, full gloss to all skirtings, architraves, doors and frames, Taubmans top quality paint

2 x outside hose cocks

Panel lift door to new building code with three remotes

90mm cove cornice
7 x ceiling fans

12 x DGPO

5 x SGPO

2 x exhaust fans

2 x smoke alarms

2 TV points

4 x only air-con circuits

1 x oven meca

1 x outside DGPO

1 x oven circuit

1 x hot water circuit

1 x phone outlet

20 x down lights

2 x 1200mm Fluoro

Termite protection to all penetrations through the concrete slab
For a personalised, complementary consultation, call or email us today.